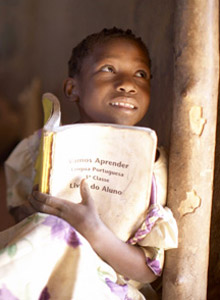 An investment in the future of the world
Long-distance support is a form of solidarity aimed at improving the quality of life for children living in developing countries but without undermining their family and socio-cultural context.
The generosity of sponsors allows us to offer these children real help in areas fundamental for human dignity: basic education, healthcare, nutrition and formal birth registration, while at the same time providing support for their families.
Because of their participative structure, long-distance support projects involve each and every beneficiary as an active participant in the initiative which concerns them. This makes them conscious of their rights and responsibilities. The expectation is that once they have become adults they - in turn - will be able to make a real contribution to the development of their country.