One hundred steps towards a better world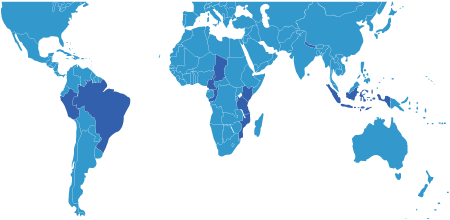 Since its inception Cesvitem has carried out more than 100 international co-operation projects in 11 countries across South America (Brazil, Peru), Africa (Cameroon, Chad, the Democratic Republic of Congo, Kenya, Mozambique, Tanzania) and Asia (Indonesia, Nepal and Sri Lanka).
These projects have consistently aimed at the continuing improvement in the conditions of people's everyday lives. They are intended to increase the value of local capital resources, both human and cultural, and they have been implemented in a number of spheres: sanitation, social assistance, furthering the rights of women, basic education and technical-professional training, social life, small-business start-ups, agriculture and animal husbandry, fishing and marine activity, irrigation projects, building and communications.
Here we report, country by country, on all the projects being brought to a conclusion.