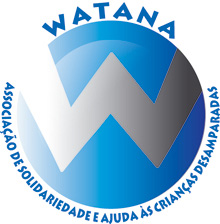 Watana (Mozambique)
Watana ("unity" in the Macuan language) is a Mozambiquan non-governmental organization of solidarity founded in 2002 in Monapo (in the province of Nampula) by a group of former Mozambiquan students. Five of these young people are graduates of EIC (Escola Industrial de Carapira), one of the most important engineer-training colleges in the North of the country which was restored and developed by Cesvitem in the 1990s following the end of the civil war. After graduation they pursued advanced studies in Europe. Two of them (Adolfo Hilário Sequina and Jacinto Vahocha) studied in Italy with a grant provided by Cesvitem, while the other three (Avelino Paulino Muligeque, Elias Benedito Leonardo and João Mugilahumo António) completed specialist studies in Portugal.
Having returned to Mozambique, as well as becoming lecturers with EIC, thus making available to the young people of their district the skills and knowledge acquired in Europe, they founded Watana with the purpose of helping underprivileged children. After extensive research in the Monapo area the organization verified that more than 3,000 young children were living in circumstances of severe deprivation. To try to improve this situation, in collaboration with Cesvitem, they set up the Ohacalala long-distance support project which currently helps more than 600 children.
Watana's main sphere of activity, by virtue of the personal experience of its founders, is in promoting the right to education. To invest in the training of younger generations is fundamental to ensure real and lasting development in Mozambique. On the one hand, beneficiaries of Ohacalala are guaranteed access to primary school, with the possibility of proceeding to secondary level, through the payment of registration taxes and the provision of study materials, books and school uniforms. On the other hand, the organization, working closely with local authorities, is committed to the further development of schools in the Monapo district through the building of new classrooms, water wells and hygiene services, and the provision of furniture and scholastic materials. To this end it also seeks to develop production projects aimed at the creation of employment opportunities for young people who have completed their studies.
In addition to Ohacalala, Watana - in collaboration with Cesvitem - is developing plans for Carapira's new primary school and for the building of Radio Monapo's headquarters.
Contact
C.P. 04 Monapo, 70100 Nampula
tel: (+258) 26 620 048