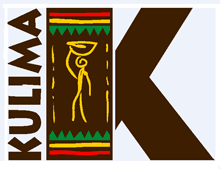 Kulima (Mozambique)
Founded in 1984 and recognized by the Ministry of Co-operation in 1990, Kulima is one of the most important non-governmental organizations in Mozambique. In the Bantu language "kulima" means "to plough" and is a reminder of the widespread engagement of the organization in rural parts of the country during its early years of operation. Later, it progressively broadened the range of its activities both on a geographical level (currently, as well as its HQ in Maputo it has 6 provincial bases and today operates in 46 districts throughout all 10 provinces of Mozambique), and also in terms of the scope of its intervention. Its work is focused on five principal areas:
rural development (agricultural production, marketing and sale of local produce, support for small businesses, micro-credit, development of infrastructure, setting up and supporting producers' representative associations, training)
health (campaigns for Aids prevention, promoting awareness of personal hygiene and environmental issues, training of midwives in rural areas)
education (building of scholastic infrastructure, assisted schooling for infants and children living in poverty, adult literacy programmes)
emergency work (distributing food and assistance to producers stricken by drought and scarcity)
support for vulnerable groups (orphans, disadvantaged children, women, unemployed young people)
Kulima carries out its work while continually consulting the base community: without their involvement sustained development is not possible. Dialogue and co-operation with local activists are held to be fundamental in order to identify needs and, therefore, to identify the objectives of intervention. The organization has a staff comprising 70 permanent employees and about 350 technicians who are retained for specific projects; for the most part these are Mozambiquan citizens who have had a university, or at least a secondary school, education.
Conscious of the importance of engaging with other bodies active in the field of co-operation, Kulima continually seeks new partnerships and seeks to strengthen existing ones. In particular, the organization collaborates with numerous partners and donors, including foreign governments, international non-governmental organizations (among them Cesvitem since 1997), local institutions and ministries, and international agencies. Currently, Cesvitem is collaborating with Kulima in the Ntwanano long-distance support project.
Contact
Av. Karl Marx 1452, Maputo (C.P. 4404)
tel: (+258) 21 430 665 / (+258) 21 321 622 :: fax: (+258) 21 321 510
web: www.kulima.org